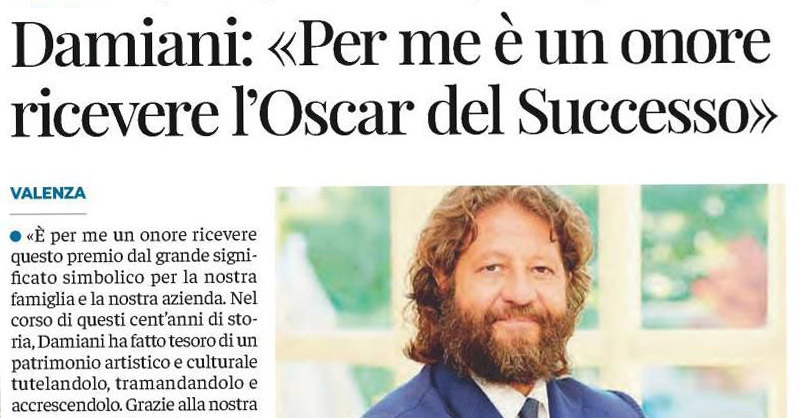 "It is an honor for me to receive this award of great symbolic significance for our family and our company. During these hundred years of history, DAMIANI has treasured an artistic and cultural heritage protecting it, passing it on and increasing it.
Thanks to our family passion and the support of our precious collaborators we have brought Italian jewellery excellence to the world and we are pleased to be recognized among the promoters and supporters of Made in Italy at the international level."
Guido Grassi Damiani – President of the DAMIANI Group
The Cavaliere del Lavoro, Guido Grassi Damiani was awarded at the fiftieth edition of the Oscar Del Successo held at the Palazzo Monferrato in Alessandria. During the past editions also father Damiano and sister Silvia had received this prestigious award aimed at enhancing on the one hand the companies whose success at an international level has given benefit to the territory of the province of Alessandria but on the other hand also their leaders who have been able to implement strategic development plans contributing to the achievement of prestigious results.