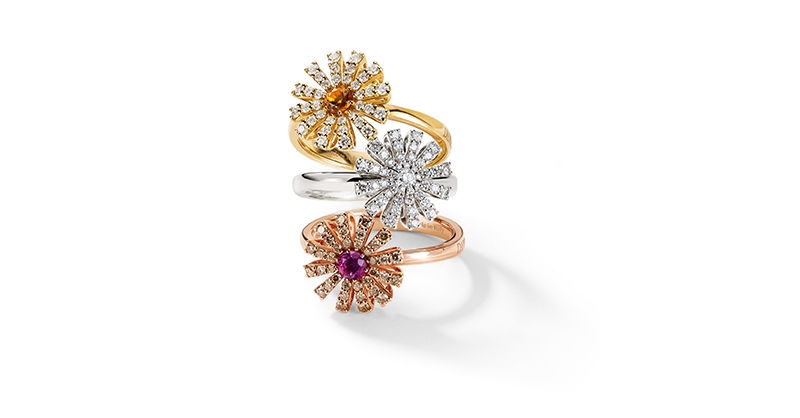 Fans of Jewellery, Luxury and Beauty, can discover the prestigious DAMIANI creations also at Rinascente in Florence, located in the central Piazza della Repubblica 4.
Inside the prestigious spaces of the department store, fans will be able to discover the precious creations of the Maison: from the glamorous #DamianiDIcon, to the iconic #DamianiBelleEpoque without forgetting the suave #DamianiMargherita and the feminine #DamianiMimosa but also the highly sought after #DamianiMimou solitaire and the timeless #DamianiDSide wedding rings.
Each Damiani jewel is a unique work of art created by hand by expert goldsmiths from Valenza, characterized by exclusive design, great attention to detail and the excellent quality of gems.
Since the very beginning, the goldsmith's workshop, today a state-of-the-art manufacture, has conceived, produced and distributed refined jewelry with an unmistakable style. Precisely because of this artistic, cultural and artisan heritage that it preserves and expresses, a Damiani creation maintains its value over time and transcends fashions: it can be given to celebrate a special occasion, kept as a precious memory and handed down "forever".
Loved by big stars but also by new generations of movie stars, top models and trendsetters from all over the world, Damiani, with its century-old history, continues to arouse emotions, fascinate the eye and conquer the mind.
#DamianiMargherita