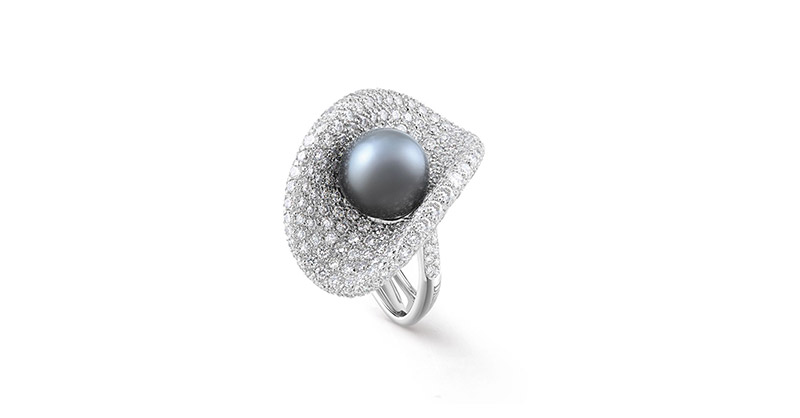 At the dawn of its fourth edition, the Museum adds another level of interpretation of the jewel that concerns the territory, in terms of creativity and manufacturing, presenting the creative, artistic, productive and technological excellence of the Italian jewel. 9 rooms to discover presenting a selection entirely Italian, dedicated to the production of both large Maison and small and medium-sized companies in the goldsmiths districts of the territory, to artisanal excellence, artistic experimentation and the search for independent designers.
Inside the Hall of Beauty we deepen the aesthetic and expressive dimension of the Jewel: ornament par excellence, able to give and infuse beauty to the wearer. Beauty is also the intrinsic beauty of the jewel, its forms, its manufacture, its gems, its colors. These jewels celebrate the beauty of Italian high jewelry, a perfect synthesis of formal beauty and craftsmanship.
A sublime creation illuminates the Hall of Beauty: the #Damianisombrero ring made of white gold and diamonds with a refined pearl of Tahiti. Particularly interesting to note how the diamonds have been skillfully set with great attention and care in a sinuous and enveloping shape whose design evokes the typical Mexican hat.
Discover the Damiani creations at the following link: https://lnkd.in/e_j2wTCY
For further information: https://lnkd.in/epWMVqJ